Medium
Have you heard? We've made improvements to better serve North Dakotans.
On February 13th we launched a new Customer Support Center staffed by human service zone professionals across the state. North Dakotans can call one statewide phone number to talk to a zone worker about questions, report a new address or other changes in their case, or to get help applying. This also created one place to send documents by either mail, email or fax.
By creating this new, simplified, one-team customer service experience, we will be able to share the workload efficiently and respond to North Dakotans' questions more quickly.
People can still walk into a local human service zone office for in-person help if they choose.
Click play on the video below to learn more.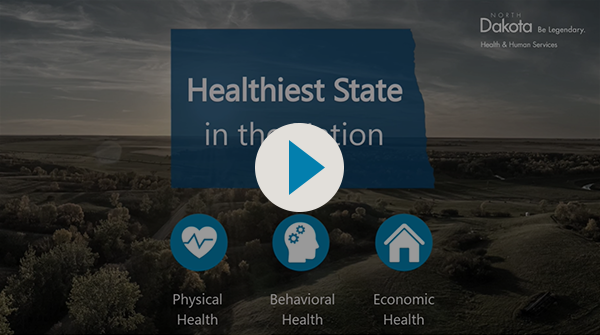 ---
What this means for partners:
Human Service Zones will process cases regionally. This means that your agency may receive referrals from Human Service Zones you may not have received referrals from in the past.
Communication with the eligibility team will be sent through the Customer Support Center. Here is how to reach them:
Medium

Phone
1.866.614.6005

Address
Customer Support Center
P.O. Box 5562
Bismarck, ND 58506
Medium
Light Grey
Eligibility Redesign Toolkit
As your partner, we've created a toolkit to help share this message with the people you serve.
Click each section below to see what's available.