Medium
If you or someone you know is struggling or in crisis, help is available. Call of Text 988 or chat 988lifeline.org.
Medium
Helping Someone
If someone you know is struggling emotionally or having a hard time, you can be the difference in getting them the help they need. It's important to take care of yourself when you are supporting someone through a difficult time, as this may stir up difficult emotions. If it does, please reach out for support yourself.
Consider the following actions you can take to help someone in need:
Medium
Ask: Are you thinking about suicide?

Ask
Asking the question "Are you thinking about suicide?" communicates that you're open to speaking about suicide in a non-judgmental and supportive way. Asking in this direct, unbiased manner, can open the door for effective dialogue about their emotional pain and can allow everyone involved to see what next steps need to be taken. Other questions you can ask include, "How do you hurt?" and "How can I help?" Do not ever promise to keep their thoughts of suicide a secret.
Listen
The flip side of the "Ask" step is to "Listen." Make sure you take their answers seriously and not ignore them, especially if they indicate they are experiencing thoughts of suicide. Listening to their reasons for being in such emotional pain, as well as listening for any potential reasons they want to continue to stay alive, are both incredibly important when they are telling you what's going on. Help them focus on their reasons for living and avoid trying to impose your reasons for them to stay alive.
Keep Them Safe: Establish immediate safety.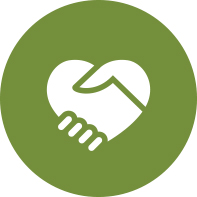 How
First of all, it's good for everyone to be on the same page. After the "Ask" step, and you've determined suicide is indeed being talked about, it's important to find out a few things to establish immediate safety. Have they already done anything to try to kill themselves before talking with you? Does the person experiencing thoughts of suicide know how they would kill themselves? Do they have a specific, detailed plan? What's the timing for their plan? What sort of access to do they have to their planned method?
Why
Knowing the answers to each of these questions can tell us a lot about the imminence and severity of danger the person is in. For instance, the more steps and pieces of a plan that are in place, the higher their severity of risk and their capability to enact their plan might be. Or if they have immediate access to a firearm and are very serious about attempting suicide, then extra steps (like calling the authorities or driving them to an emergency department) might be necessary. The Lifeline can always act as a resource during these moments as well if you aren't entirely sure what to do next.
Be There: Be there or speak with them on the phone.
How
This could mean being physically present for someone, speaking with them on the phone when you can, or any other way that shows support for the person at risk. An important aspect of this step is to make sure you follow through with the ways in which you say you'll be able to support the person – do not commit to anything you are not willing or able to accomplish. If you are unable to be physically present with someone with thoughts of suicide, talk with them to develop some ideas for others who might be able to help as well (again, only others who are willing, able, and appropriate to be there). Listening is again very important during this step – find out what and who they believe will be the most effective sources of help.
Why
Being there for someone with thoughts of suicide is life-saving. Increasing someone's connectedness to others and limiting their isolation (both in the short and long-term) has shown to be a protective factor against suicide. Thomas Joiner's Interpersonal-Psychological Theory of Suicide highlights connectedness as one of its main components – specifically, a low sense of belonging. When someone experiences this state, paired with perceived burdensomeness (arguably tied to "connectedness" through isolating behaviors and lack of a sense of purpose) and acquired capability (a lowered fear of death and habituated experiences of violence), their risk can become severely elevated.
Be There
By "being there," we have a chance to alleviate or eliminate some of these significant factors.
Help Them Connect: Connect them with resources.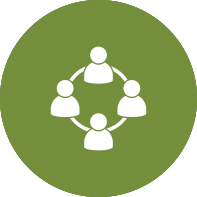 How
Helping someone with thoughts of suicide connect with ongoing supports (like the Lifeline, 800-273-8255) can help them establish a safety net for those moments they find themselves in a crisis. Additional components of a safety net might be connecting them with supports and resources in their communities. Explore some of these possible supports with them – are they currently seeing a mental health professional? Have they in the past? Is this an option for them currently? Are there other mental health resources in the community that can effectively help?
One way to start helping them find ways to connect is to work with them to develop a safety plan. This can include ways for them identify if they start to experience significant, severe thoughts of suicide along with what to do in those crisis moments. A safety plan can also include a list of individuals to contact when a crisis occurs. The My3 app is a safety planning and crisis intervention app that can help develop these supports and is stored conveniently on your smartphone for quick access.
Follow Up: Follow up to see how they're doing.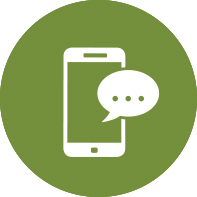 How
After your initial contact with a person experiencing thoughts of suicide, and after you've connected them with the immediate support systems they need, make sure to follow up with them to see how they're doing. Leave a message, send a text, or give them a call. The follow-up step is a great time to check in with them to see if there is more you are capable of helping with or if there are things you've said you would do and haven't yet had the chance to get done for the person.
How
This type of contact can continue to increase their feelings of connectedness and share your ongoing support. There is evidence that even a simple form of reaching out, like sending a caring postcard, can potentially reduce their risk for suicide.