Medium
We could use your help! Our Health Tracks provider outreach team is now partnering with clinics! If you would like to learn more about partnering with us, please e-mail your clinical contact information to us at htprovideroutreach@nd.gov.

Together we can ensure that every eligible North Dakota child gets the healthy start they deserve. We look forward to a partnership with your practice and improving Health Tracks/Well-Child rates across North Dakota.
Health Tracks Benefits
North Dakota Health Tracks, also known as the Early and Periodic Screening, Diagnostic, and Treatment (EPSDT) program, is a preventative health care benefit for newborns, children and young adults through age 20 who are enrolled in Medicaid. To see if you are eligible for North Dakota Medicaid see income guidelines.
The intent of the ND Health Tracks/Well Child Checks benefit is to focus on early prevention and treatment, assure the availability and accessibility of required health care resources and help members and their parents or guardians effectively use services.
The federal guidelines for EPSDT are available at www.medicaid.gov.
The Health Tracks/Well-Child Benefit Must Include:
Comprehensive health and developmental history including assessment of both physical and mental health development
Comprehensive unclothed physical exam
Appropriate immunizations
Laboratory tests (including Lead Toxicity screening) and
Health education/anticipatory guidance
Vision services including evaluation and treatment for defects in vision
Dental Services including fluoride varnish, sealants, relief of pain and infections, restoration of teeth and maintenance of oral health. May include an orthodontia screening
Hearing Services including evaluation and treatment for defects in hearing, including hearing aids.
Other necessary health care services to diagnose and treat physical and behavioral health illnesses, defects and conditions discovered through a check-up.
Additional Services Such As:
Orthodontia Screening
Dental examinations
Transportation and scheduling assistance
Follow up care with Specialists
Recommended EPSDT Periodicity Schedule:
| | | | |
| --- | --- | --- | --- |
| newborn  | 2 month | 9 month | 18 month |
| 3-5 days | 4 month | 12 month | 24 month  |
| 1 month | 6 month | 15 month | 30 month  |
and age 3 through age 20, annually  
Medium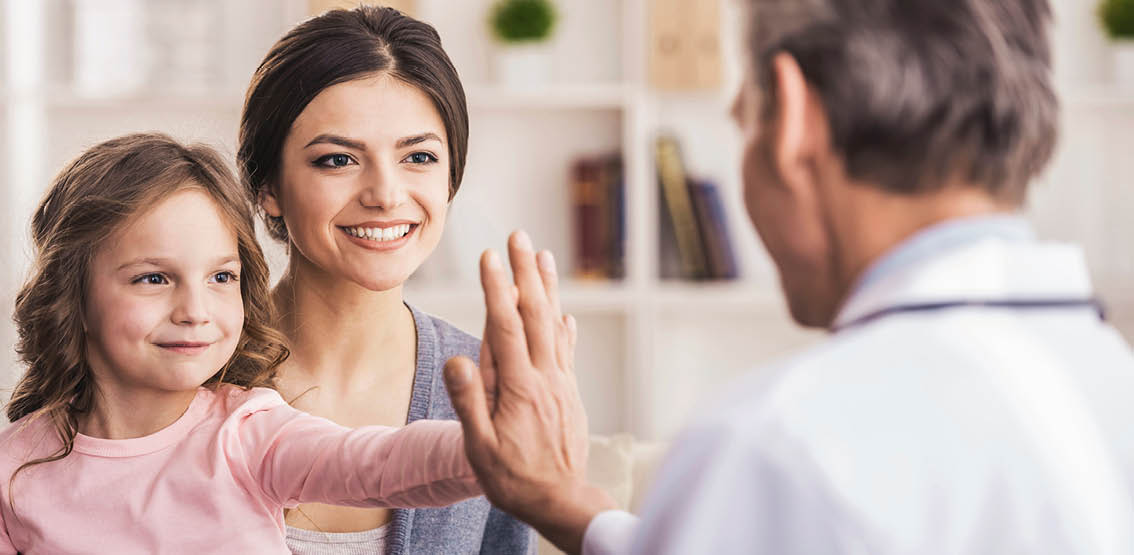 Health Tracks/Well-Child Checks Provider Toolkit
Medium
Medicaid Contacts
Medical Services Division
North Dakota Health and Human Services
600 E. Boulevard Ave., Dept. 325
Bismarck, ND 58505-0250
Phone: (701) 328-7068
Toll-Free: (800) 755-2604
Fax: (701) 328-1544
E-mail: dhsmed@nd.gov
711 (TTY)