Medium
Have you heard? We've made improvements to better serve you.
Human Service Zones are working as one expert team to connect you to the financial help you need.
As a part of this team, we have a NEW Customer Support Center to help you:
apply for Medicaid, SNAP, CCAP, LIHEAP and TANF
report changes to your case
answer questions about your case or programs
This is also where you will send documents related to your case either by email, fax or mail.
Need help? Contact the Customer Support Center.
Medium

Phone
1.866.614.6005; 711 (TTY)

Address
Customer Support Center
P.O. Box 5562
Bismarck, ND 58506
Medium
---
Applying and managing your case online has never been easier.
We've updated our Self-Service Portal so that it's more user and mobile friendly.
Go to www.applyforhelp.nd.gov to check it out.
---
You and your family continue to be our priority.
Experts are still here to answer your questions and support you every step of the way to get the help you need. You still have a local office for support if you prefer in-person help.
---
Click play below for a video overview.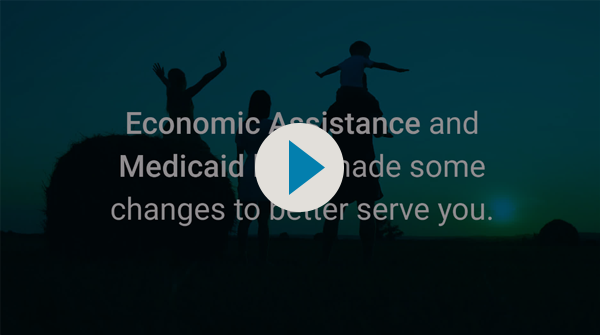 Are you an Economic Assistance vendor or partner?
Find out what you need to know about Eligibility Redesign and help us share the message with clients.