Medium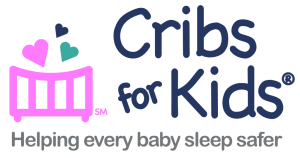 Medium
Cribs for Kids ® is a safe-sleep education and distribution program for low-income families to help reduce the risk of injury and death of infants due to unsafe sleep environments. The program addresses specific situations dealing with socioeconomic issues such as crib affordability and cultural practices such as bed-sharing and secondhand smoke. 

Cribs for Kids ® was developed in Pittsburgh, Pennsylvania, to address the issue of babies dying when placed in unsafe sleeping environments. The North Dakota Department of Health became a Cribs for Kids ® partner in late 2009 and implemented a pilot program in 2010.

Screening is completed by local partners and eligibility varies by site and is based on availability. Crib Kits for eligible pregnant and newly delivered mothers feature a Graco Pack n' Play, crib sheet, pacifier and a swaddle sack.
Medium
How to Install a Cribette