Medium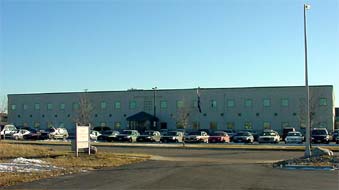 Medium
Southeast Human Service Center is one of eight regional human service centers within North Dakota's Health and Human Services agency. The center provides a wide range of human services to the residents of Cass, Ransom, Richland, Sargent, Steele, and Traill counties.
24-Hour Behavioral Health Crisis Help
Call 211 for immediate help 24-hours a day, 7 days a week including weekends and holidays.
Walk-in Behavioral Health Assessments - Supporting individuals in their time of need. No appointment needed.
Monday - Friday: 8 a.m. to 5 p.m.

How it works:

Individuals walk-in and want to be assessed for a behavioral health need.
They meet with a triage specialist and the business office.
They are connected to services.

People with acute, severe symptoms are served right away. Others may be served within one to several days or may be referred to other community behavioral health service providers.
​​​​​​​​​​​​​​Mission: To provide quality, efficient, and effective human services, which improve the lives of people.
No one will be denied access to services due to inability to pay; and there is a sliding fee schedule available based on income.
Staff: The staff may include professionals trained in the following specialties: psychiatry, psychology, addiction counseling, social work, counseling, case management and nursing. Some services may be provided through contracts.
Contact Information
Director: Jeff Stenseth
2624 9th Ave. S.
Fargo, N.D. 58103-2350
Phone: (701) 298-4500
Toll-Free: (888) 342-4900
711 (TTY)
Fax: (701) 298-4400
Email: dhssehsc@nd.gov
24-Hour Behavioral Health Crisis Help
Call 211 for immediate help 24-hours a day, 7 days a week including weekends and holidays.

Suicide Prevention: 1-800-273-TALK (8255)
Vocational Rehabilitation
Phone: (701) 298-4459
Toll-Free: (888) 342-4900
711 TTY