Medium
Core Functions
In the absence of the HHS Commissioner, the Deputy Commissioner serves as the Delegated Authority. The Office of the Deputy Commissioner is designed to deliver the following for team members and the citizens we serve:
Strategic Alignment: deliver a portfolio-wide view of the agency to maintain alignment against our goals and strategic priorities.
Internal Teaming: work alongside Programmatic and Business Division team members to drive cross-agency collaboration and facilitate resource allocation to support strategic initiatives
Centers of Excellence (CoE): Maintain quality and efficiency of programs and services by operating internal cross-agency centers of excellence in functions including change management, quality management, and portfolio/performance management
Knowledge Management: Create and maintain methodologies and tools to foster and deliver capability across the organization
Project Management: support strategic initiative execution by providing project management services
Medium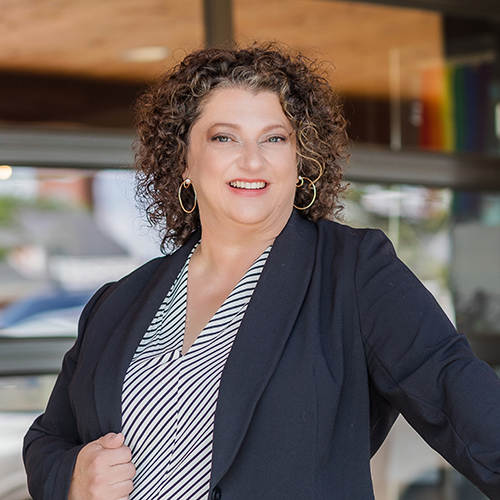 As Deputy Commissioner of HHS, Sara Stolt coordinates the strategic planning process across the agency, including priorities for each of the Programmatic Divisions within HHS. In this role, Sara oversees the day-to-day operations of the agency and support key decision-making in the absence of the Commissioner.
Sara founded The Project Company and has spent nearly 20 years working on internal operations for nonprofits and businesses, including the Dakota Medical Foundation, Blue Cross Blue Shield of North Dakota, YWCA Cass Clay, and United Way. Sara joined DHS as transformation manager in 2019. She worked primarily with DHS colleagues, the North Dakota Association of Counties, and county social service leaders to support the transition from a county to a human service zone administrative structure and to develop pilot programs redesigning child welfare processes, childcare licensing, and other service areas to achieve efficiencies and better outcomes for clients.
Sara earned her bachelor's degree in speech and mass communications from North Dakota State University and a master's degree in strategic leadership from the University of Mary in Bismarck.