Medium
NOT ALL DRINKS ARE CREATED EQUAL.
When you take a moment to consider the differences between drinks,
you're better able to speak volumes about how much you're drinking.
From beer and wine to hard liquor and mixed drinks, check out the
special
Speak Volumes Alculator
for drink comparisons and alcohol volumes. If you do not know how much alcohol is in a drink, ask
your bartender or server because they should also be able to
speak about the strength of the drinks they're serving. If we all
learn how to speak volumes about how much alcohol we're
actually drinking, we can all make smarter choices together.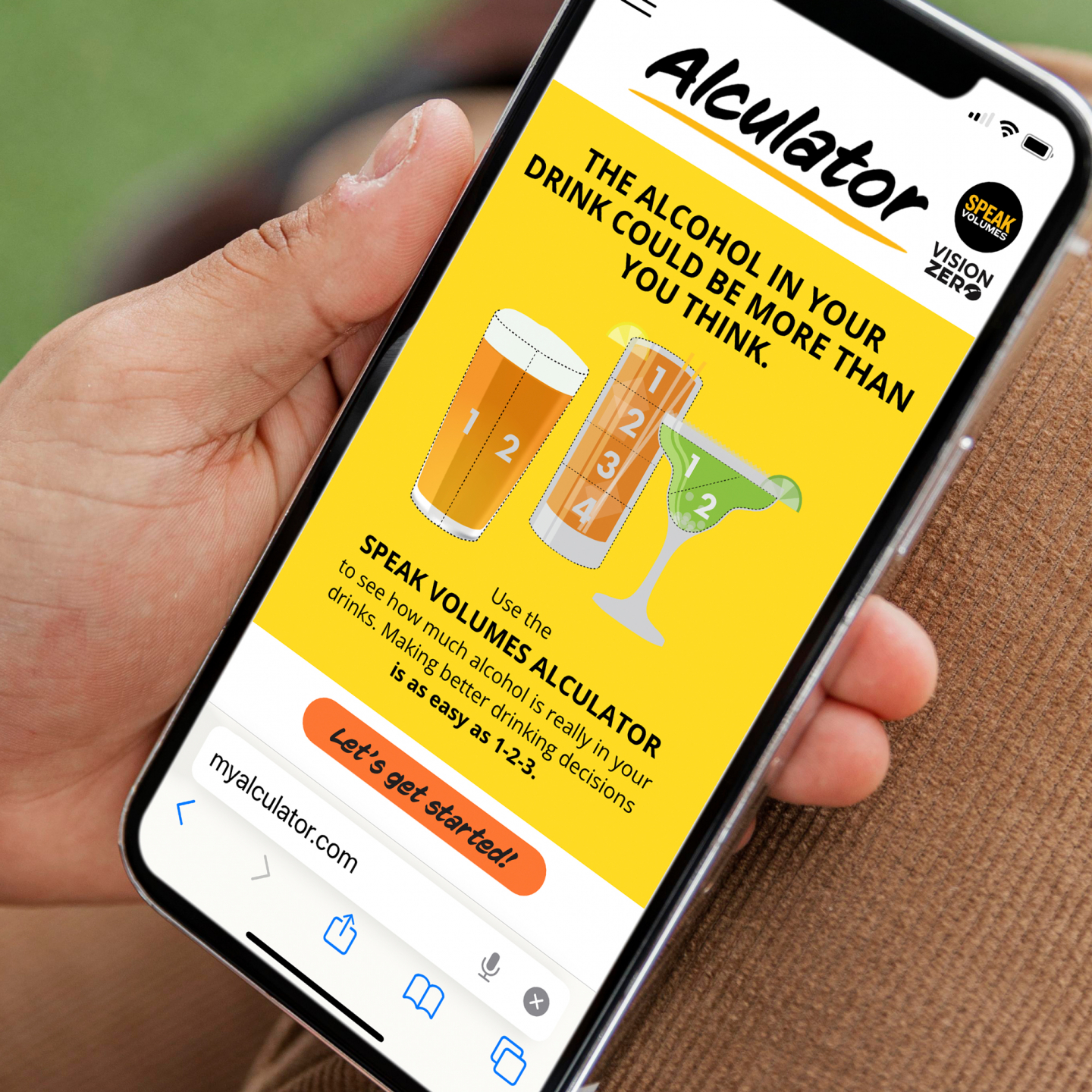 Medium
HEAVY DRINKING HAS HEAVY CONSEQUENCES.
Medium
We're sorry to be a buzz-kill, but according to a recent National Survey on Drug Use and Health (NSDUH), North Dakota ranks 4th in the nation for binge alcohol use. Additional research from the North Dakota Department of Transportation shows that 28.7% of fatalities on North Dakota roads in 2021 had suspected alcohol involvement.
By thinking more about the amounts of alcohol you're consuming and taking action, you can be part of creating a stronger culture of awareness and personal responsibility to help reduce the risk of harm to yourself or others.