Medium
ND Comprehensive Cancer Prevention and Control Program
We work with stakeholders and partners to develop a common vision for comprehensive cancer control, create a coordinated statewide cancer control plan and assemble available resources to carry out the plan by:
developing communication channels
identifying resources
integrating activities and networking with other state programs
identifying data sources and data gaps
analyzing data to define the cancer problem
identifying existing activities and strategies in the public and private sectors for prevention, early detection, treatment, rehabilitation and palliative care
identifying priority populations
evaluating program effectiveness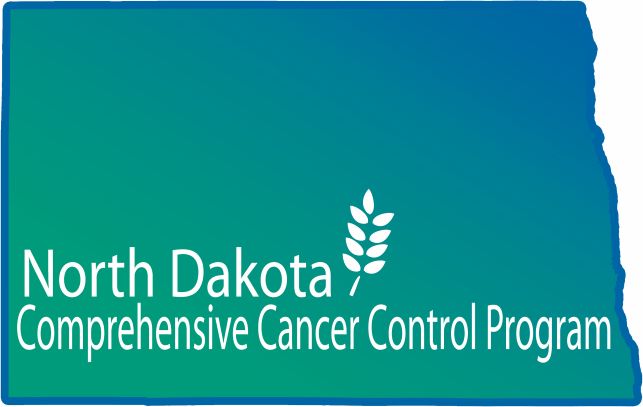 Medium
North Dakota's Cancer Control Plan 2018 – 2022
North Dakota's Cancer Control Plan 2018 – 2022 is and integrated and coordinated plan that suggests strategies in the areas of cancer prevention, early detection and screening, treatment and disease management, quality of life, health disparities and healthcare workforce of the future.
Click to view the 2018-2022 ND Statewide Cancer Plan, a strategic five-year plan to lift the burden of cancer in North Dakota.
Medium
Cancer Data and Reports
It is the responsibility of the ND Comprehensive Cancer Program to provide cancer data and original reports that are facilitated by the program. Please use this information for planning cancer-related activities including provider and patient education, decision-making for your clinic/hospital/community and to gain an understanding of the prevalence of cancer and what work we are trying to do to reduce and prevent cancer in North Dakota with our statewide partners.
Implementation Resources
The ND Policy Scan was performed in 2016 and is a comprehensive compilation of Century Codes that can impact cancer and cancer risk factors. Partners may use this document or the searchable database to identify the full list of policies currently enacted.
Medium
---
Contact Us
Jesse Tran, PhD, MBA
Program Director, Comprehensive Cancer Control Program
North Dakota Department of Health
600 East Boulevard Ave., Dept. 301
Bismarck, ND 58505-0200
Phone: (701) 328-2419
Email: jtran@nd.gov
Amy Keller
Community Clinical Coordinator, Comprehensive Cancer Control Program
North Dakota Department of Health
600 East Boulevard Ave., Dept. 301
Bismarck, ND 58505-0200
Phone: (701) 328-2596
Email: abkeller@nd.gov