Medium
Save lives by stopping or slowing the spread of COVID-19 through physical/social distancing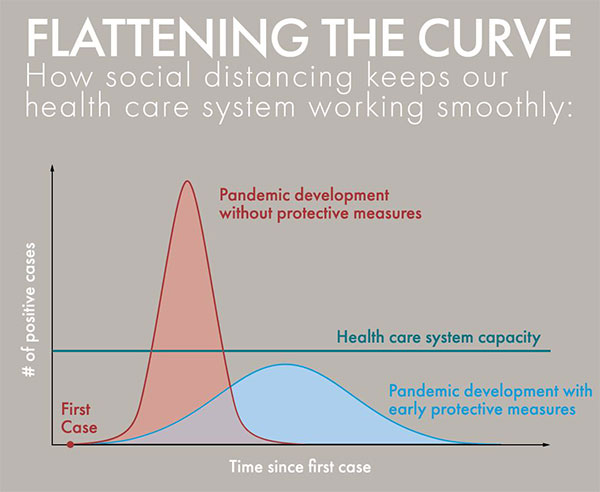 Medium
Physical Distancing is Social Responsibility
Stay home as much as possible, inconvenient as it may seem, it will ultimately impact the trajectory of this outbreak.
Even if you are healthy, it is still extremely important. Staying home:
Protects the vulnerable

Reduces the pressure felt by our hospitals, providers, and first responders
We are all in this together. Here's how you can help
Even if you think you are not sick, physical distancing can help protect your grandparents, parents, other family members, neighbors, and friends. Of greatest concern are individuals with underlying health conditions like diabetes, heart disease, and lung conditions.